Testimonials
"I tried the baby products and loved them, especially the moisturizing and nourishing cream. My baby had very dry skin on his arms and legs, and he was making it worse by scratching...the cream helped him tremendously because it had the effect of decreasing his démangeaisons♥️♥️♥️"
— Lolitta D.
Testimonials
"I tried MENEA products on my 4 year old daughter as I am always looking for the most natural product possible for my child's skin. I have to say that the ultra moisturizing cream is the best out of all the brands I have tried so far. It leaves my daughter's skin ultra moisturized and the cream has a nice texture that is easy to apply. 100% of the ingredients in MENEA's products are naturally derived which gives me peace of mind. I recommend MENEA products without any hesitation."
— Christine P.
Testimonials
"Great healthy products for me and the kids, I love!"
— Fatoumata O
Testimonials
"I've been using Menea products for the past week on my face: Apricot Oil and Ultra Moisturizing Cream. I, who swore by my Roche-Posay moisturizer for several years (it was the only one that didn't irritate me), loved both products. In fact, I had bought them for my daughter, but in the end, sorry, I'm keeping them for myself and will have to get new ones for her. Thanks Menea, finally a natural product that really works. My skin is really soothed and supple all day. Very excited to try the other products in the line."
— Pauline S
Testimonials
"Effective, natural skincare that smells like heaven!"
— Geneviève S
Testimonials
"To try it is to adopt it."
— Dwijnie J
Testimonials
"Very privileged to have tested these excellent products."
— Henriette M
Testimonials
"The products are great and smell like heaven!"
— Chantal B
Testimonials
"Here we use the moisturizer and apricot oil. It makes the skin really soft. You don't have to put a large amount of cream on the skin since it spreads really well. The smell is nice and subtle. I highly recommend MENEA products."
— Kay. Y
Testimonials
"I have a huge crush on their nourishing and regenerating cream and apricot kernel oil. The scent of these products is very subtle and delicate and the cream soothes my dry skin a lot without making it too oily. I've been using it on my face for 3 weeks now and I have no more redness or acne. I feel like I've been reborn into a healthier, more natural body. I recommend MENEA!!!"
— Tatiana T
MENEA
About us
MENEA is a brand offering body care products adapted to sensitive, very dry skin or even skin with a tendency to eczema, for all members of the family including infants and children.
Read more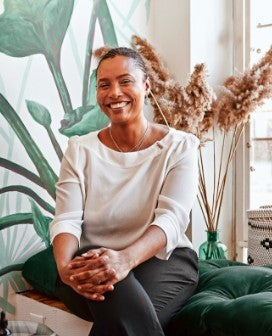 Our mission
Contribute to improving skin health from an early age with healthy, natural products whose ingredients are all of the highest quality.
Our composition
MENEA is the result of combining expertise in chemistry with the best that nature has to offer to create products that are healthy for the skin and respectful of the environment.